Life at Evonith
Learning & Development
Opportunities
Life at Evonith
Life at Evonith
Continuous improvement is ingrained in Evonith's DNA. It is a symbol of our commitment to growth. However, these words only have meaning if our people are provided with the tools and support they need to develop. It's only by striving for continuous improvement that a passion for excellence can be nurtured. As a part of this endeavor, we place a high value on diversity, equity, inclusion, and transparency in our organization. Taking into account that each employee is an individual, mutual respect, empathy, trust, and the ability to have an open dialogue are crucial to bringing them together.
Employees are given long-term career prospects with room for advancement at Evonith through internal job postings, which promote talent mobility throughout our functional divisions. While discussing training and development opportunities, our performance management system aids employees in understanding their strengths and limitations. Additionally, by fostering a culture where safety is the basis of everything we do, we empower and enable our employees to develop their knowledge, independence, and self-motivation. It not only enhances their overall strength but also gives them the freedom to come out of their shadows, take accountability for their actions, and challenge conventional ideas. This is what propels Evonith's innovative spirit.
We are not just a steel manufacturer, but a cost-efficient, sustainable corporation that cherishes its local communities. By enhancing the lives of our stakeholders through a variety of socio-cultural and well-being initiatives, we have built a vibrant and forward-thinking workplace. We consistently seek to expand the realm of possibilities by establishing fairly high expectations for ourselves. Being a member of the Evonith family entails that you are determined to take on the challenge of recognizing your potential while we assist you in achieving that potential. Coming together is only the beginning; once everyone is moving in unison, success will take care of itself.
Employee Speaks

Dhara Jain
Company Secretary
UTTAM VALUE STEELS LTD
A caring, dynamic, and supportive environment that empowers me, allows me to develop, and encourages me to achieve my full potential. These are Evonith's defining characteristics. Management encourages and mentors employees while providing us with opportunities to perform and excel in diverse portfolios. The company inspires loyalty because it invests equally in all of us. Who wouldn't want to be part of something like this?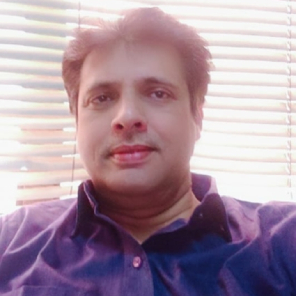 Prashant M. Jaodand
Assistant General Manager
HR
First and foremost, I have to highlight the level of commitment Evonith has shown toward the health and safety of everyone present at the organization. What's even more impressive are the community development initiatives that are being undertaken. No wonder the support from our stakeholders has been so positive. Giving back to society is a feeling that cannot be described in words. Working here is truly fulfilling, and I wish everyone got a chance to experience this.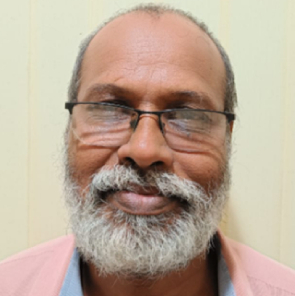 Vishnu Rajaram Gaikwad
Senior Engineer
CMD E & I (HRM)
Evonith recognizes individual potential and contributions. It has provided an environment where, with dedication, each one of us can thrive and shine. The IJPs has enabled us to understand and realize our potential. I couldn't be happier and consider myself blessed to have been a part of this organization for 29 long years and many more to come.
Prashant Lokhande
Deputy Manager
Projects (Mechanical)
Working at Evonith is a pleasure. Evonith has given me the opportunity to explore and implement my ideas in a diverse, strong, and cultural environment. My superiors encourage me to broaden my intellectual horizons and come up with out-of-the-box solutions that make every day look like an opportunity rather than a challenge.
Deepak Ingle
Deputy manager
(Blast Furnace Operation)
Evonith offers endless learning opportunities! For me, that's the highlight of a well-run, modern organization. There is a lot of focus on knowledge and skill development, safety, welfare, and personal development. This makes me feel like I am a part of something special.
Learning & Development
Opportunities