Evonith Value Steel Ltd. [EVSL] commenced its steel-making operation in the year 1994 and hot metal as the basic raw material for steelmaking was fulfilled by Evonith Metallics Ltd. [EML]. With an output of 2 MTPA of crude steel, the hot metal is being converted into different grades of steel at EVSL which is subsequently used for making high-quality steel products like slabs, HR Coils, HR Plates, Cold rolled, and Galvanized products. EVSL's pursuit of consistent quality is accentuated by our state-of-the-art research and development division and with integrated computerized systems that enable data monitoring and collection at every stage of the steel manufacturing, casting, and rolling process to the final inspection of finished products. Furthermore, with our cutting-edge electric arc furnaces capable of intensive gunning, EVSL is leading the charge to produce clean steel from 100 % recycled scrap to a combination of Hot Metal and Steel Scrap.
In addition, metallurgical operations are carried out through our ladle refining furnaces, while the premises are also home to modernized hot rolling mills equipped with cut-to-length and slitting machines, cold rolling mills, galvanizing lines, and our one-of-a-kind, arising processing center.
Company
Current Facilities
Capacities
Evonith Value Steel Limited
(EVSL)
SMS & Hot Rolling Mill (HR Coils)
1.0 MTPA
Pickling
0.30 MTPA
Cold Rolling Mill
0.36 MTPA
Galvanizing
0.26 MTPA
HRCTL 1+2
0.36 MTPA
Driving the operations at EVSL is our steel melting shop [SMS] with two advanced 60-ton high-power electric arc furnaces with eccentric bottom taping facility, water-cooled panels, slag foaming and is capable of continuously boiling the molten bath of steel. The foamy slag practice helps in the efficient utilization of energy while simultaneously improving productivity, refractory service life, and protecting the bath from nitrogen incorporation. Our EAFs can produce metallic charges ranging from 100% scrap to 100% DRI or 85% hot metal. In addition, we have two 60-ton ladle refining furnaces which are outfitted with computerized control for refining steel with continuous argon purging technology which ensures low inclusion and controlled gas chemistry. This process helps in eliminating thermal and composition gradients. While our two continuous single-stand slab casters minimize non-metallic inclusion in the steel manufacturing process through the Automatic Mould Level Control (AMLC) system and ladle shrouds.
Keeping our operations running efficiently is our hot rolling mill [HRM] which has two walking beam reheating furnaces with staggered skids and has a combined capacity of 400 tons per hour. These furnaces are equipped with multizonal computerized temperature control and a flue gas oxygen analyzer that helps in controlling scale composition which ultimately makes for easy removal, with help of a descaling unit having 200 Bar of water pressure.
Additionally, we have a 4 High-Reversing Roughing Mill outfitted with a descaling box that consists of two top and bottom headers which can deliver 185 Bar of water pressure and a vertical edger that is used for controlling width. While our 4 High-Reversing Finishing Mill facilitates high-speed operation because of the 2-way work roll bending for constant profile and minimizing rolling time due to the Hydraulic Automatic Gauge Control System. The HAGC is a kernel system that guarantees the thickness of the rolling piece with high precision. As a further addition, our Steckel Furnaces are placed on both sides of the finishing stand which ensures isothermal rolling to achieve uniformity in metallurgical properties namely, thickness and profile over the length of the coil. Finally, to obtain the required cooling temperatures and metallurgical properties, a controlled laminar cooling system is used.

At EVSL, we have two contemporary 4 High-cold rolling mills which have an auto gauge control system, roll balancing, and roll bending facility. They have a size gauge of 0.12 mm*900 mm to 1.2 mm*1100 mm and 0.25 mm*900mm to 1.52 mm*1250 mm respectively. In addition to this, the complex also has pickling sections, slitter machines for cold-rolled and hot-rolled steel, and additional cut-to-length machines for hot-rolled steel.
Two continuous galvanizing lines which are non-oxidizing furnaces used for strip cleaning, annealing, and hot dip galvanizing. The HDG process is to coat steel with a layer of zinc by immersing the metal in a bath of molten zinc which then produces a hard and soft-tempered galvanized coil. Rounding up the features of our CRM are the installed corrugation lines and roll-forming lines.
Continuous Galvanized Line (CGL)

Uttam has two galvanizing lines. Both are non-oxidizing furnaces for strip cleaning followed by annealing and hot dip galvanizing with facility of online zinc coating gauge
GALVANIZING LINE
Non-oxidising furnaces for strip cleaning.
Produces hard and soft galvanized coil.
Produces hard and soft galvanized coil.
Product Range
Galv Line #1 -0.32mm – 1.6mm
Galv Line #2 -0.21mm – 0.8mm
Both regular and minimized spangle
Quality Assurance – Evonith Value Steel commitment
At EVSL, the quest for quality starts from the procurement of raw materials extending to various process control measures and finally inspection of finished products backed by a fully equipped modern laboratory. Integrated computerized system for data collection and monitoring at every stage of steelmaking, casting and rolling to ensure consistent control of process parameter is a way of life at EVSL
Registered Office: Office No. 706 to 710, Balarama Building, Bandra Kurla Complex Road, E Block, BKC, Bandra East, Mumbai 400051
CIN: U27100MH1970PLC014621
Tel.: +91-22-69103600 / +91-22-41557000
Mr. Jai Saraf
Mr. Partha Sengupta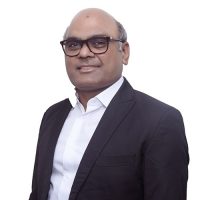 Mr. Anil Kumar Bangur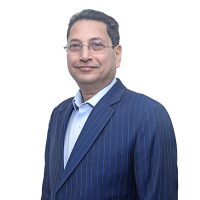 Mr. Anjani Agrawal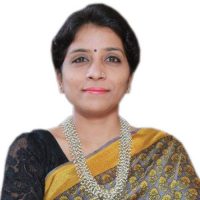 Ms. Mamta Binani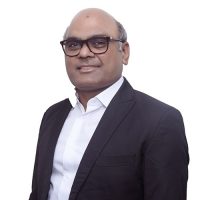 Mr. Anil Kumar Bangur
WTD & CEO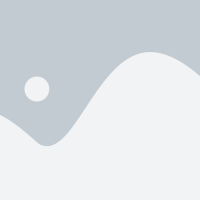 Mr. Rajendra Prasad Gupta
CFO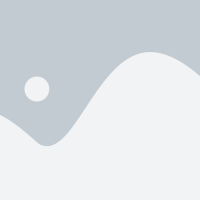 Ms. Dhara Jain
Company Secretary